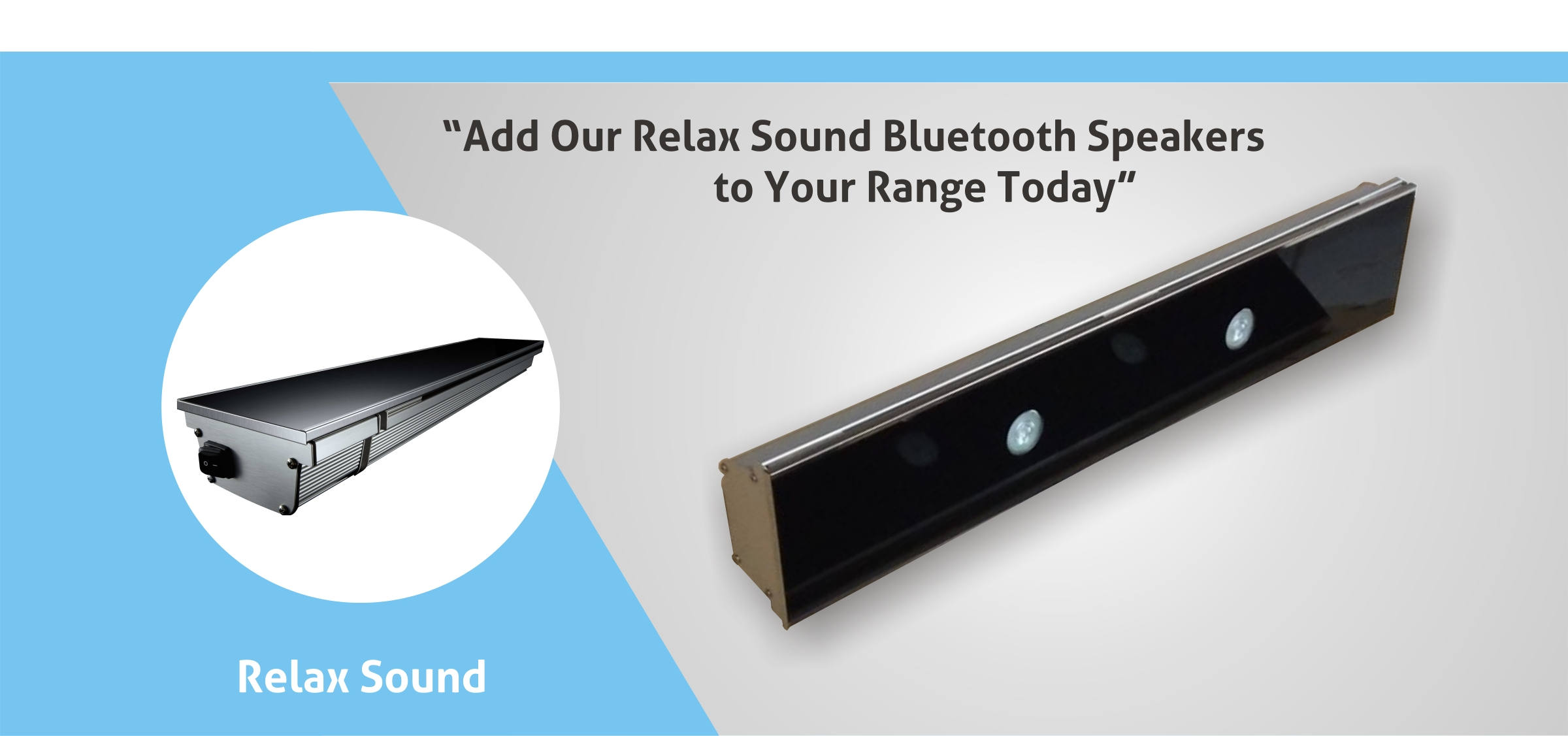 Relax Bluetooth Sound Module Outdoor Heaters with Subwoofer
The Relax Sound outdoor speakers provide your customers with a perfect, crisp sound for their garden or outside area. They feature built-in subwoofers to enhance the sound and make the experience of listening to music much more enjoyable.
These speakers can connect to many smartphones via Bluetooth, enabling ease of use and avoids the need to bring sound systems outside which are not waterproof. Your customers will be able to simply connect their smartphone via Bluetooth, choose their playlist or album, and they will have instant music outside in their garden. This makes these outdoor heaters perfect for parties, gatherings or simply a lovely sunny afternoon.
They feature the same housing as our Relax heaters and are the same length of 90cm, allowing your customers to mix and match the two under their veranda and keep the appearance sleek and coordinated.

Bluetooth speakers for outdoor use – perfect for under a veranda

High quality, long lasting speakers

Waterproof, IP Protection Class IPX5

The heater case, glass and frame are available in a choice of colours including black or silver

Available with a remote control

Power connection 230 volt with C16A slow blow fuse

Can be connected together with the Relax Heaters
Outdoor Speakers that sound professional, can be left outside all year round and are almost unnoticeable.
I wanted to write and compliment you and your company.
Very rarely does one come across a properly structured organisation like yours.

Well done – we hope we can do justice to you.
Do You Have Any Questions? Would You Like a Quotation?
Are You Interested in Becoming an Approved Trade Partner?
Click to View More of Our Carport, Canopy and Veranda Accessories and Upgrades