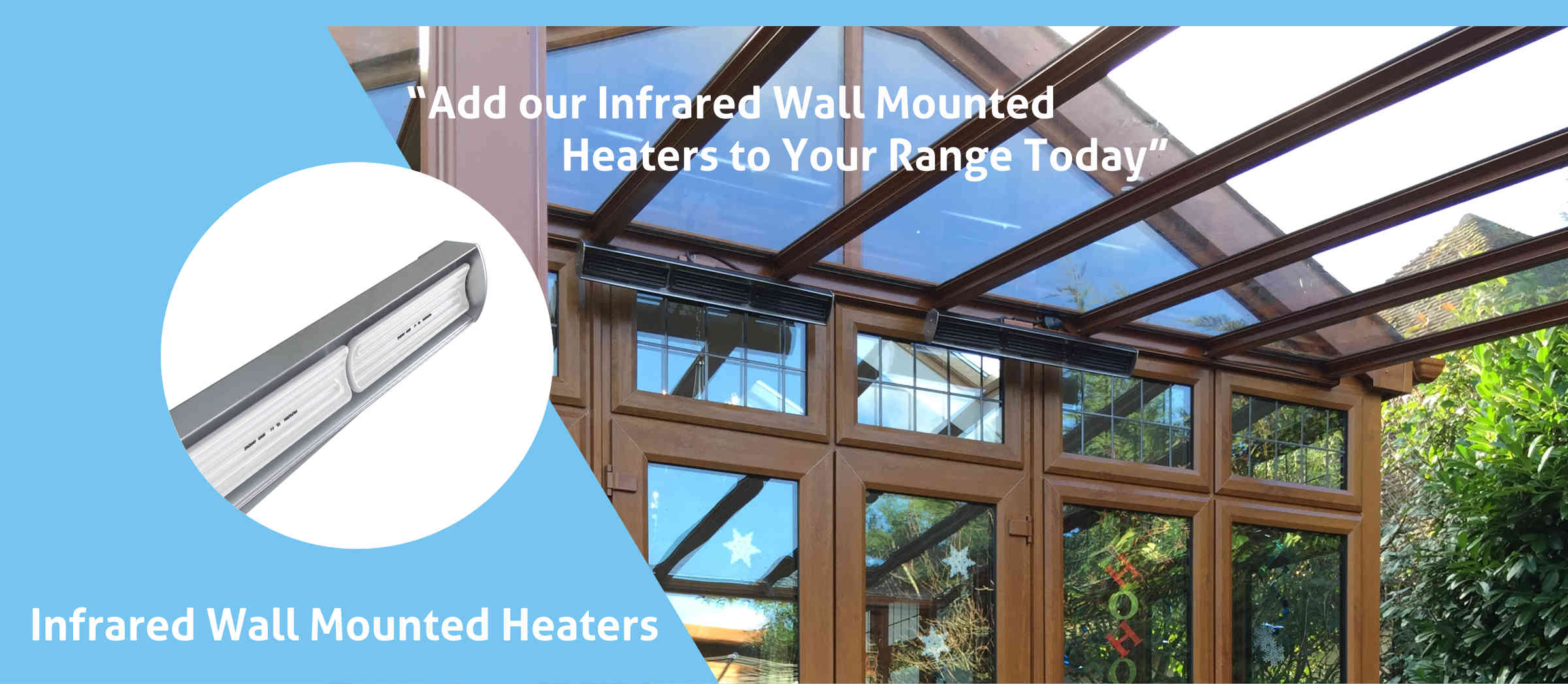 Safe and Ambient Wall Mounted Heaters That Compliment Carports, Canopies and Verandas Perfectly
The infrared wall mounted heaters have ceramic elements that are designed to give a gentle heat that will keep users warm whilst outdoors under a covered structure such as a canopy using Far Infrared technology which is completely harmless and contains no ultraviolet radiation or fumes.
The heaters also do not emit any noise and provide a gentle heat similar to the feeling of the winter sun.
Your customers can enjoy keeping warm outside without feeling too hot and without experiencing any unsightly glare.
The ceramic plates generate heat quickly and reach their full operating temperature within less than 10 minutes.
Each unit is supplied with a 5-year warranty and requires no maintenance. They are CE certified and carry the UL safety recognition (file no. E214574) when installed by an approved electrician.
Size:
Available with 2 or 3 heated elements to create medium or large heated areas with a choice of different power outputs.
A soft, warm glow under the canopy is exactly what your customers are looking for to help them enjoy their garden when the weather begins to cool down.
Thank you very much for all your help we are very pleased with the way this has been handled and the price and will highly recommend your company. We are exceptionally pleased with the whole thing. Our builders had never done anything like this before but have fitted it in wonderfully. Once again thank you to you and your team.
Do You Have Any Questions? Would You Like a Quotation?
Are You Interested in Becoming an Approved Trade Partner?