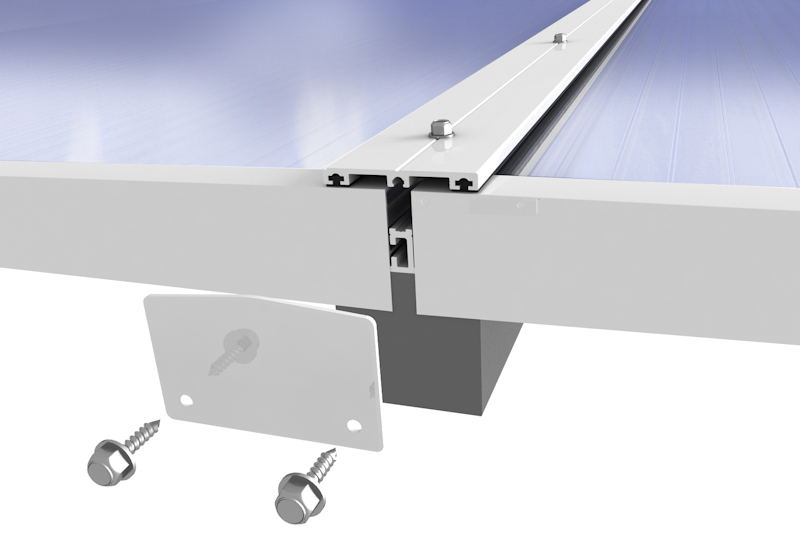 The Milwood Rafter Bar is a highly versatile aluminium component which can be used to create either curved roofing systems, roof tops for carports or garden canopies. They can also be used to re-roof existing structures. It is compatible with 6mm, 16mm and 35mm polycarbonate, allowing you to offer a wide range of glazing options without the need for various sized rafter bars, saving on cost and storage space.
We specially designed the Milwood Rafter Bar with installation in mind, and as part of this we created a design which allows standard sized 5.5mm self-drilling screws and self-drilling tools to be used to secure the bar into place.
This unique rafter bar uses dual gaskets for ultimate sealing – preventing leakage between panels. The Milwood Rafter Bar can support itself up to 1.5 metres on a curved roof and its internal clamp allows for additional clamping to mitigate wind uplift. (Or 1 metre on a flat pitched roof with a minimum of 5 degrees).
We can also supply the F-Section as well as polycarbonate in the choice of 6mm, 16mm or 35mm thick so you can create your own kit. The aluminium sections will be supplied in white as standard but can also be powder coated to any standard RAL colour.
Benefits & Features of The Milwood Rafter Glazing Bar: