Our Trade Partner, CambridgeStyle Canopies Ltd. have recently installed two bespoke Bioclimatic Pergolas on the top of a newly built 8-story student accommodation building. The customer requested redesigning the roof top in order to create an additional outside space for students.
Here's what Brian Taylor had to say about this amazing project: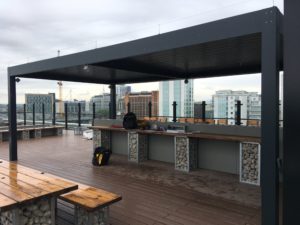 "We were working to tight deadlines and utilizing a crane to hoist the pergolas onto the rooftop. The pergolas were installed onto a concrete floor before the contractor laid the decking. We' installed and a number of Somfy Motor and LED lights, leaving tails to allow the clients electrical contractors to connect them to the mains. We then returned to program and commission remote controls.
It was a very challenging but enjoyable project."
– Brian Taylor – Owner, CambridgeStyle Canopies Ltd.
Download our brochure to view our full product range: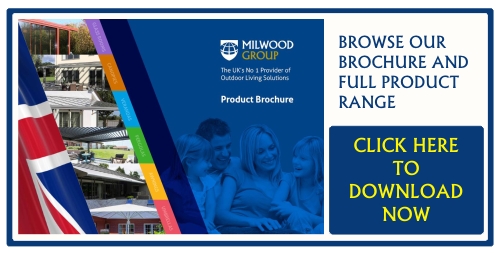 Follow us on our social media accounts to keep up to date with our latest news & offers:
Twitter | Facebook | Google Plus | Linked In