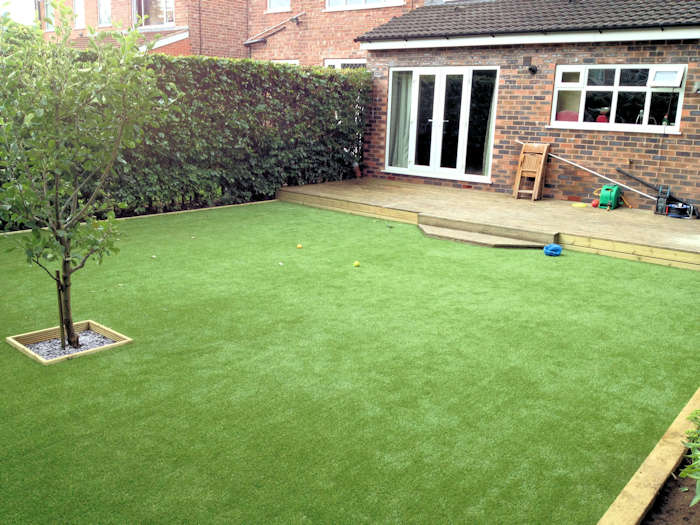 Simplicity Grass: Premium Grade Artificial Grass
As more of us live busier lives, we have less time to spend maintaining our lawns. Our Simplicity Grass takes away that chore and stops mud and grass being trod indoors on rainy days. It also means our lawns can look fresh, bright and tidy all year round.
Simplicity Grass is very easy to maintain, offers excellent drainage and is even pet-friendly. It very closely resembles real turf in both its appearance and the way it feels underfoot.
Once installed, the lawn will take care of itself. It has excellent drainage and porosity, so it can be laid in close proximity to water features with no fear of drainage issues. Mess left by pets, or food spillage can simply be hosed off. The surface is resistant to UV rays and is completely stain-resistant.
Benefits & Features of Simplicity Grass: