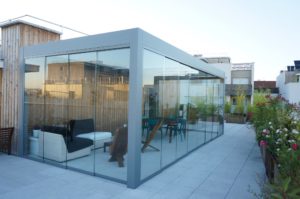 We have seen a surge of interest in the Bio Climatic Pergola this year and have some exciting projects in the works
that are trade partners are undertaking, watch this space for epic images later this year.
This product is now becoming a popular option for customers searching for outdoor living solutions, are you offering it as part of your range? If not, why not?!
Now is the time to capitalise on a fresh market and our product is streets ahead of the competition due to it's
design being based on countries with climates equivalent and more severe than the UK.
There are a lot of cheaper products on the market but they have been designed for countries where the system is only being used for shading and not full weather protection. The main issues they have are unsubstantial gutter systems which cannot cope with the amount of rainfall that can occur in the UK.
A lot of systems also have a low loading rating on the blades, our system has a 300kg per m² loading criteria which is up there with the best on the market. We also offer a substantial guarantee on these systems, 10 years on the aluminium profiles and 3 years on the automations.
Why not come and see our show models at the training academy in Hinckley to get inspiration and a better understanding of this fantastic product? We also offer full installation training on the product.
Check out the Trade Partner Area for the full gallery of images and literature to use for your marketing campaigns.
Don't be left behind, get involved now.

Download our brochure to view our full product range: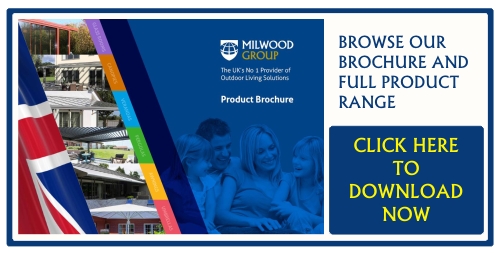 Follow us on our social media accounts to keep up to date with our latest news & offers:
Twitter | Facebook | Google Plus | Linked In