Carports offer a whole host of benefits to home owners, not only will a carport create a safe, covered area for you to park your car it will also add extra value to your home. I have listed below the main benefits of having a carport to help you choose whether you would get enough use out of a carport to justify buying one.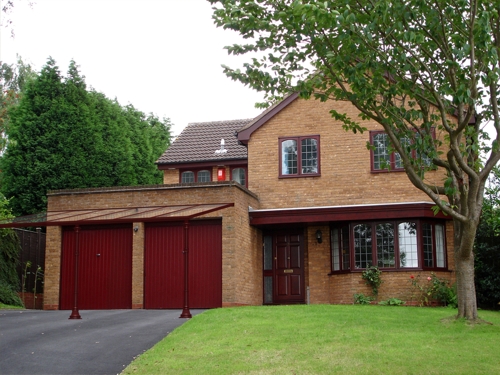 Protection from the weather – Keeping your car under cover will help protect it from weather damage such as paint fading from the sun's UV rays and hailstones causing damage.
Convenient and time saving – A carport will also dramatically reduce your car from becoming covered in snow or ice on those wintery mornings when you would usually have to brave the bitter weather and remove snow or ice from your car. This therefore saves you time which is particularly ideal if you ever find yourself in a rush in the mornings.
Cost effective – Carports are a cost effective way to protect and store your car, they are much cheaper to purchase and install than garages.
Option to DIY & quick install – Many companies such as Milwood Group can install their products for you or you can choose to install them yourself with a kit and installation video. Either way, your new carport will be installed and ready to use within a couple of hours or days depending on the size of your carport. Also, depending on your local authority and the size of your carport, you most likely will not need planning permission, whereas garages would usually need planning permission.
Multiple uses – Carports don't have to just store cars, you can store your motor home or touring caravan under it when not in use. Motorbikes, boats, trailers and any other vehicle that will fit underneath can also be stored under a car port for storage purposes or simply as a sheltered parking area.
As well as providing a sheltered area to store vehicles when it is not in use ,your carport can also be used as a sheltered entertaining area for events such as BBQ's and outdoor dinner parties. (Of course it wouldn't be advised to light a BBQ under the carport!)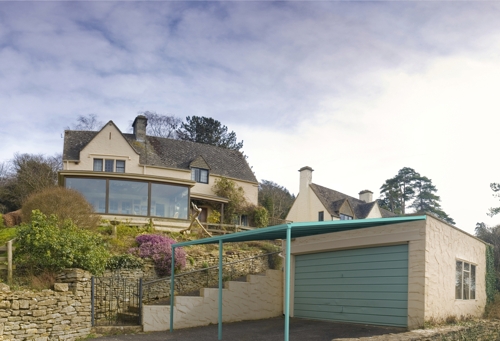 Choice – With a garage, you don't have great flexibility as to where it is situated. However, with a carport you can choose to have it anywhere that it will fit! (And also providing that you can drive you car underneath it easily too…)You could even install a carport adjacent to your garage in order to extend your garage.
Design – Carport companies usually offer their own designs which all differ in similar ways. The Simplicity 35 Carport from the Milwood Group possess outstanding quality with a fully aluminium system for ultimate strength and hidden integral gutting which creates a sleek and tidy design. The roof is covered with block edge polycarbonate which is made to size and is block-edged, making it stronger than cut polycarbonate.
Safety – For elderly or single home owners, a carport can make them feel safer when getting in or out of their cars as carports are generally situated next to or near a front door. This makes the driver feel safe as they don't have to walk far and being under a carport would make them feel closer to their home rather than the outside.
Added home value – And last but not least, as with most home improvements, adding a carport to your property will make the value go up and it will also make your property more attractive to prospective buyers when it comes to selling.
Download our brochure to view our full product range: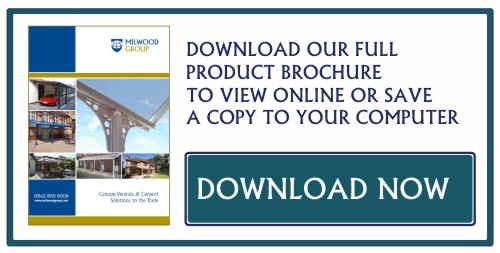 Follow us on our social media accounts to keep up to date with our latest news & offers:
Twitter | Facebook | Google Plus | Linked In
If you would like more information about our products, the service we provide and the sectors to supply to
call us on 0845 869 6006 or email us: [email protected]