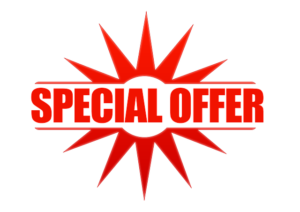 We are offering a fantastic showpiece offer which will boost your revenue streams and help expand your business. This comprehensive package is a fantastic price and is a great way to show off the Simplicity range in your showroom and boost sales.
Create the WOW factor as your customers enter your showroom and see the Simplicity 6 in all its glory…
The Simplicity 6 showpiece package includes a 1.8m x 1m fully aluminium and glass structure with the Victorian Upgrade and integrated LED lighting along the length of the wall plate, this will really illuminate your sales. You will also receive a selection of professional product posters for our complete range which can be displayed under the veranda along with x20 brochures.
Earn the cost of the showpiece back – when you hit an agreed level of sales, we will credit your account with the cost of the showpiece, so it could cost you absolutely nothing!
Click on the button below to download the order form, then complete it and send it back to us and we'll process your order.
The Complete Showpiece Package
What's Included in the Package:
x1 1.8m x 1m Simplicity 6 Veranda with the below specifications:
Finished in White or Anthracite Grey
x1 Standard Post
x1 Contemporary Post
x1 Victorian Base Casting
x1 Victorian Gallows Brackets
x1 LED Integrated Lighting Strip
Dimming Remote for the Lights
6mm Clear Toughened Glass Roof Panels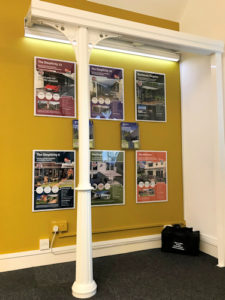 Why You Need the Package: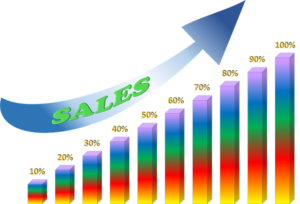 • The Simplicity 6 is our most popular system
• You will receive hands-on experience with the system and the installation
• You will see instant ROI after your first order
• Your customers will be able to see the quality and appearance in person, allowing them to visualise it within their garden, helping you to secure the order
To make things hassle-free for you, we have pre-filled in an order form which can be downloaded here
The above package is £880 +VAT.
*Plus Free Dimming Kit Included*
Once you have downloaded the form, sign off all required pages and email it to [email protected].
100% payment is required upon order
ALL FOR JUST £880 + VAT *Plus Free Dimming Kit Included*
Installed Showroom Packages:
Premier Windows & Doors, Aylesbury
"Over recent months, veranda enquiries from customers has increased and so we made the decision to become a trade partner with the Milwood Group.
We have added a veranda in our showroom to compliment the windows and doors on display. With it being installed above our bi-folding doors, it shows how outside space can be enjoyed."
– Gary Warby, Premier Windows Managing Director
www.premwindowsanddoors.co.uk
Diamond Home Improvements, Dorset
"The addition of the new display canopy in our showroom has proven to be a huge asset and an effective sales aid affording our potential customers the opportunity to appreciate the authentic Victorian upgrade over the standard post system. It also allows our clients to appreciate the strength & quality of the materials used in manufacture.
The addition of the light box enhances the view of our bi-fold doors being one of the many possibilities for our customers home and garden"

– Heather & Steve, Diamond Home Improvements
www.diamondhome.co.uk