How to use our resources for digital marketing?
Have you got some spare time when staying at home during the lockdown? Did you know that we have a number of resources available for you to download so you can attract more leads online? All you need is your login details to our Trade Partner Area and here's where the fun starts! Check out below what useful bits and bobs you can find on there…
1. Web Optimised Images
Go to Integrate → Web Images → Choose System you are interested in→ download images and add them to your website/ Facebook, Instagram twitter page
Remember to check out our marketing Guru Leo's Search Engine Optimisation (SEO) tip below the images!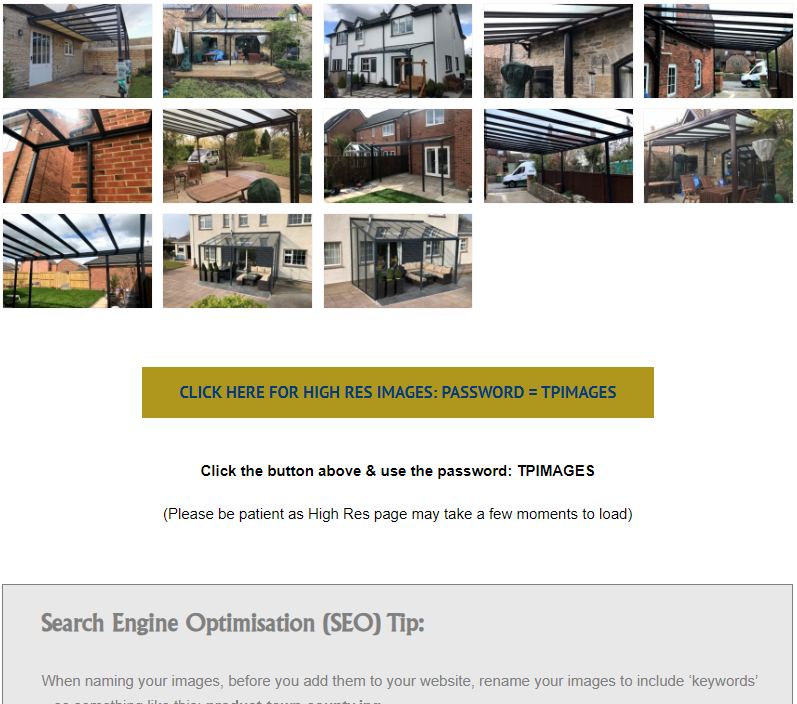 2. Unbranded Brochures
Go to Sell → Marketing Resources → Unbranded Brochures
You can choose from a wide range of brochures:
Full Unbranded Brochure with all of our products
Carports Brochure
Commercial Cover Brochure
Outdoor Living Brochure
Verandas Brochure
Feel free to download all of them and add them to your website or send them to your potential customers so they can safely have a look at the product range at home.

3. Marketing How-To: Downloads
Go to Sell→ Marketing How-To
You can find a number of articles for you to read at home, for instance:
Use Case Studies to Sell
Double Your Leads Books
Facebook tips
…and many more!
Download our brochure to view our full product range: