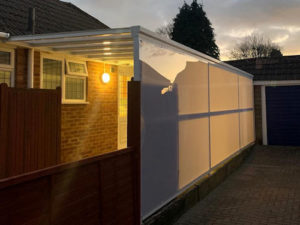 This is a fantastic installation by Absolute Shelters of a Simplicity 16 with the addition of solid polycarbonate infills on the front.
Owner Jordan Wood was contacted by the customer who wanted an update to their makeshift carport that was a timber and corrugated plastic structure that was now leaking.
The Simplicity 16 was the obvious choice based on the dimensions required and was ideal to fit to the fascia of the house underneath the existing gutter.
To save on building up noggins between the rafters, Jordan identified the roof rafters and specified the canopy to have narrower roof bar centres to allow for easy fixing on the wall plate.
The customer wanted to over sail the house and pick up on the garage roof to ensure the area between the house and the garden was covered. Jordan created a strut from the garage roof rafter to pick up the wall plate end and the customer kindly made good on the tiles to save time on the installation.
There was a fence running along the side of the driveway that was old and tired and to maintain privacy against the neighbour, Jordan suggested installing solid polycarbonate panels between the posts. This is 5mm solid polycarbonate which has the option for an opal finish.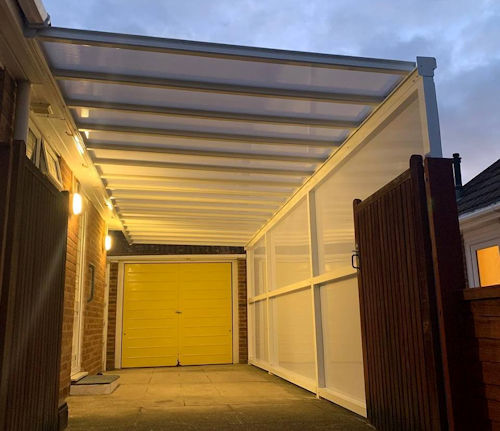 Using additional 70mm square posts for bracing the sheets and Simplicity 6 f-section to frame the polycarbonate, the result provides both shelter and privacy and was a cost-effective solution. The customer is extremely happy with the result and the new carport has attracted a lot of attention from neighbours so there is a strong chance of repeat work.
Download our brochure to view our full product range: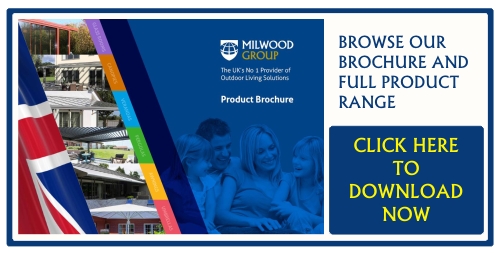 Follow us on our social media accounts to keep up to date with our latest news & offers:
Twitter | Facebook | Google Plus | Linked In