This month's installation of the month is by Roofit Ireland, here's what the company director has to say about the project: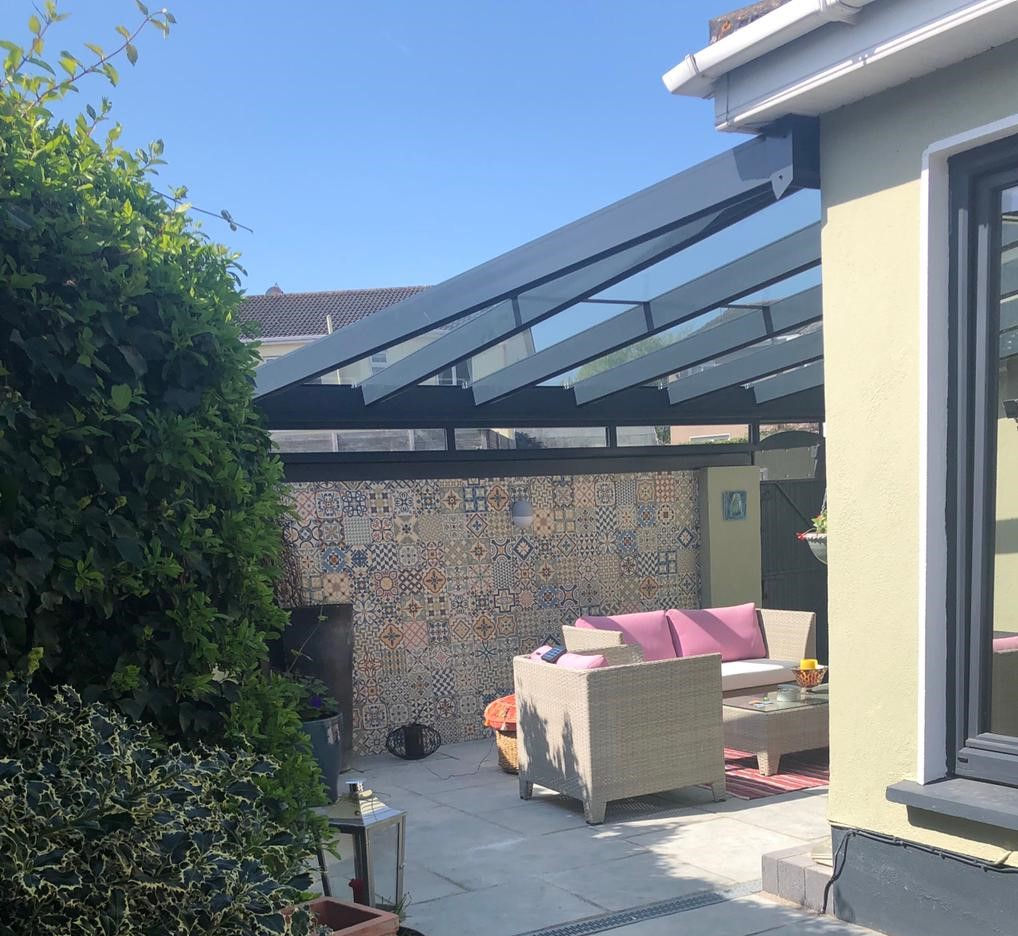 "Photos show a recently completed Alfresco Contemporary Veranda (C. 4.7m wide x 4.6m projection). This house presented internally as being furnished and decorated to an above average standard and the clients wanted a long-term addition for outdoor living. The lady commented on initial enquiry that she had "Spent €1000 every couple of years on so called lifelong Gazebo's that never lasted", and now wanted to finish it once and for all.
Due to the 4600mm projection, we advised the use of the Alfresco system because stopping short of the garden wall would have ruined the overall effect. The investment that the clients had clearly made in the existing fixtures and fittings gave us the confidence to strongly state the case for the Alfresco.
The garden wall is wider across the front than the extension, so we ran the outside rafter bar out of square to span right into the corner which gave a much nicer "Designed for purpose" feel. The long Alfresco gutter span meant we only needed to use one post at the front outer corner, along with a fabricated steel wall bracket, this really helped the final clean line appearance on the inside.
Milwood supplied a small window to fit down onto the top of the garden wall and we used an oversized folded flashing to create an external sill for the window, this also served to camouflage the wall capping which was uneven and off level.
For the back of the gate (which still functions) Milwood provided some 6mm clear polycarbonate and "F" trim which we fabricated into a glazed infill onsite. This was a challenging project with a lot of details that caused us to think outside the box. The ever-available help and advice from Milwood was necessary and really useful on this one. Our confidence is buoyed by doing jobs like this and the final product achieves a very high end feel which the clients are delighted with."
-Philip, Roofit Ireland
Download our brochure to view our full product range: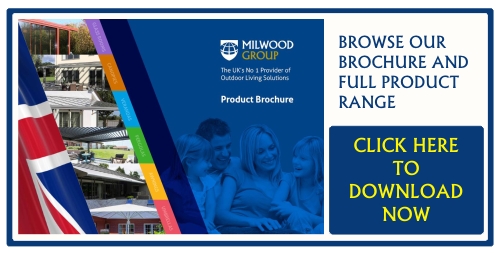 Follow us on our social media accounts to keep up to date with our latest news & offers:
Twitter | Facebook | Google Plus |