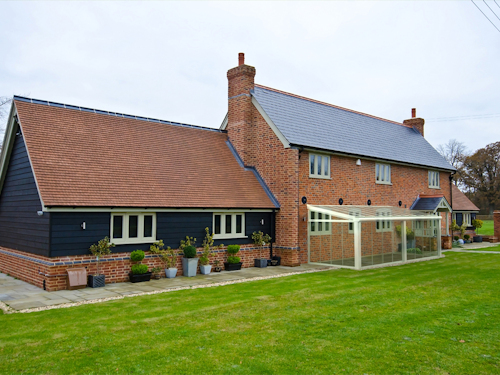 Customers can't always envisage how an addition to their house will be useful. Sometimes they think that it will just improve the value of their property and this isn't a significant push to purchase a veranda, glassroom or awning.
However, there are numerous ways one of these products can be an excellent addition to your customer's life. Here are some of the most common ways your customers can use one of our products in their homes and these can be used to help sell products.
Entertainment Area
Lots of parties are now held at least partially outside. Any of our products can help bring the party outside while also offering a place of shelter from sun, rain or wind. Many of our products can be used to locate food and drink during a party or as an additional seating area.
Hobbies
Whether your customers are into drawing, painting, reading, music or something else, an outdoor space can really enhance the experience. Artists can use the area to sit comfortably while they recreate their gardens on canvas.
Storage Areas
While a little less exciting than some of the other uses on the list, this is by far one of the most common. Many modern homes lack good storage space, especially for outdoor equipment like wellies, children's toys, etc. Our products provide a good area for any item to protect it from UV rays, wind and rain while being easily accessible.
Dining Area
Your customers can create that alfresco lifestyle any day by having a dining room in any of our products. The glassroom is the obvious choice as it's a product that can be used year round, but any product is a great choice for those looking to enjoy more outdoor meals during the year.
Exercise Room
Mini exercise areas can be created in the spaces provided by our products which can allow people to stay healthy while enjoying their outdoor space. Equipment could include exercise machines or yoga mats.
Conclusion
There are numerous uses for our products which could persuade your customers to complete a purchase. The trick is to know what lifestyle they want to lead and use your knowledge of our products to sell them the right benefits.
Do you want to sell Milwood products? Become a Milwood Trade partner today by calling a member of our team today.