Glass Veranda Installed in Leyburn, North Yorkshire by NGT Products Ltd
Our Trade Partner NGT Products Ltd  has recently installed a stunning Simplicity 6 in Leyburn, North Yorkshire. They were recently tasked by a client who wanted a canopy at the back of his property that was a bit of an awkward shape and size…
| | |
| --- | --- |
| Installed by: | NGT Products Ltd |
| Location: | Leyburn, North Yorkshire |
| Product: | Glass Veranda |
| System: | Simplicity 6 with Victorian Upgrades |
| Roof: | 6mm Clear Toughened Glass |
| Size: |  7.58 x 2.46 Metres |
| Colour: | RAL 7016 Anthracite Grey |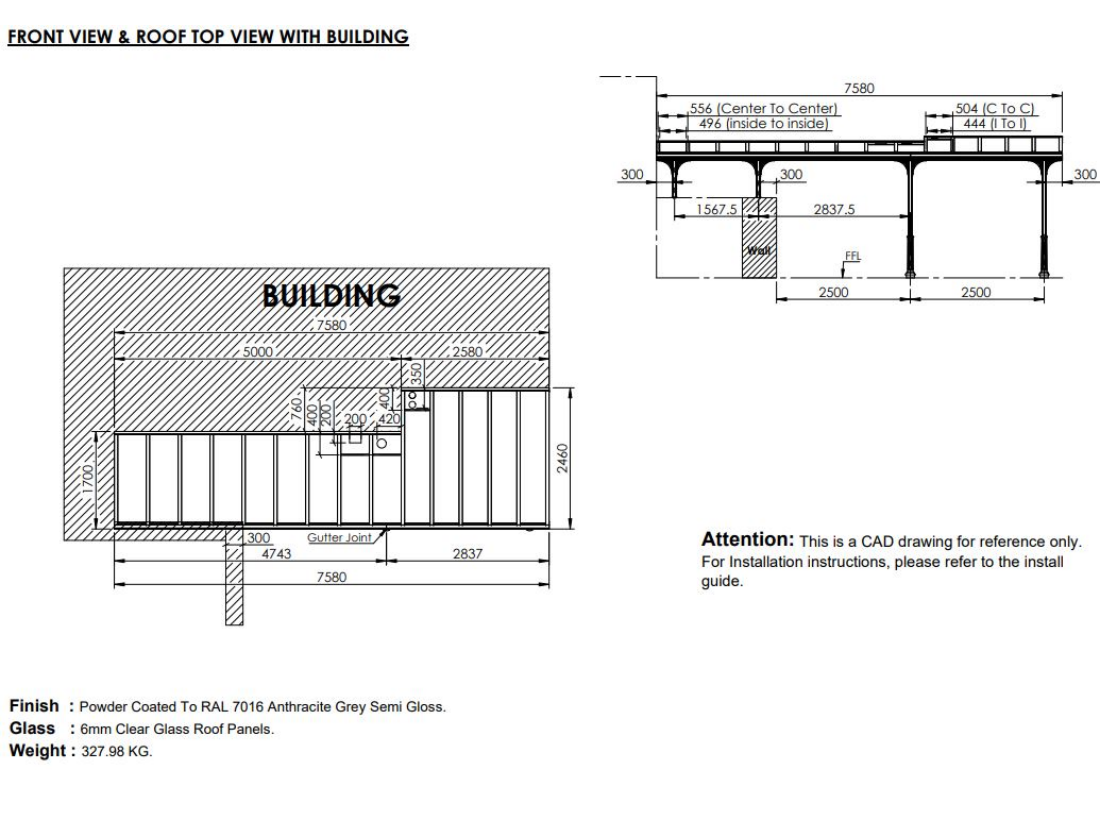 We had to run the canopy from just past the back door of the property along towards the front of the house taking in patio doors out of the kitchen. The area presented us with a number of issues to get around. Firstly at the far end of the canopy there was a tall wall less than 2 meters from the property that we needed to mount the canopy supporting legs onto. Then along the front wall we had a couple of obstacles to get around namely a gas flue which prior to this we had always advised our clients that they couldn't have within the canopy area. This is still the case if it is not extended up through the canopy roof but this is what we did and sealed around it. The next one was a standard downpipe which again we used the clear Polycarbonate Infill piece at the back combined with the glass joining strip in order to incorporate it. The canopy then had to step back to create a larger area and incorporate a soil pipe which once again we used the clear Polycarbonate infill and used a Powder coated Aluminium Angle to support the plastic and seal. It took us longer than you would normally expect a canopy of that size to do but both our customer and ourselves were very pleased with the result and we look forward to tackling some more like this in the future.
Located in Leyburn, North Yorkshire? Interested in Glass Verandas?
Call 0333 305 5272 or email

[email protected]

for Verandas, Pergolas, Carports, Canopies & Glassrooms for trade!