Garden Veranda Installed in Ireland by Roofit
Our Trade Partner Roofit has recently installed this spectacular garden veranda in Ireland. It was a large conservatory along with a Simplicity 6 Veranda.
| | |
| --- | --- |
| Installed by: | Roofit |
| Location: | Ireland |
| Product: | Veranda |
| System: | Simplicity 6 |
| Roof: | 6mm Blue Tinted Glass |
| Size: | 3.5 x 3.5 Metres |
| Colour: | RAL 9001 Cream |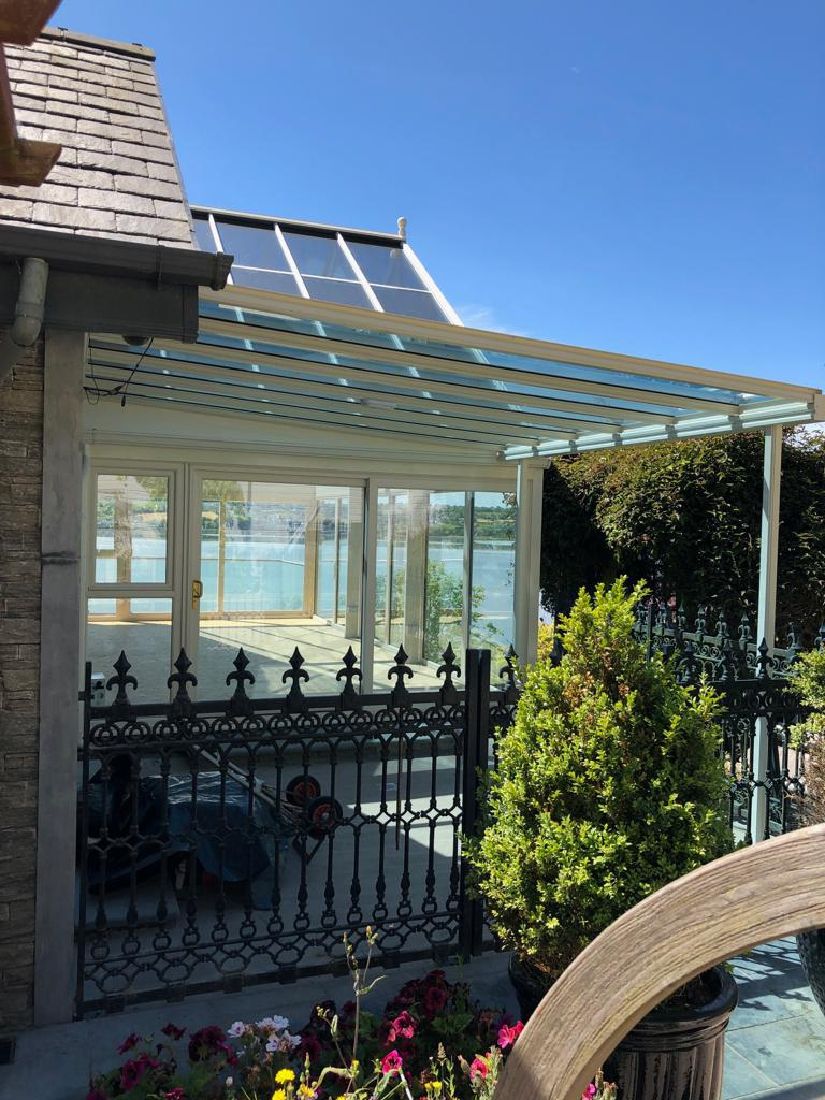 "This project came about in a process of steps. The client originally saw our showroom installation in early 2018, following which we installed the grey Traditional Alfresco to the front of the house last year. After their first installation, the client made loose enqueries about the recently completed job but was meeting issues in rounding up the data we required from their Engineer and Architect regarding the main house original construction details. The project stalled back then. With more free time this January, we contacted and offered to take over the project including all investigations of prior construction as required. They were happy to proceed on that basis and agreed to pay investigation costs, even if the job didn't go ahead. The overall result is one of our favourite jobs ever. It was a challenging project, but was profitable and created work at a quiet time of the year. It was more proof of the benefit of a showroom install, along with reinforcing our resolve in the process of resurrecting and following up jobs that seemed dead. Having the wild raft of Milwood systems available opens the possibilities we can offer. This house has now a Traditional Alfresco and a Simplicity 6, both of which are the correct scale and size for their respective locations. Our showroom is a Simplicity 6, but it directly led to winning this job."
Located in Ireland? Interested in Verandas?
Call 0333 305 5272 or email

[email protected]

for Verandas, Pergolas, Carports, Canopies & Glassrooms for trade!