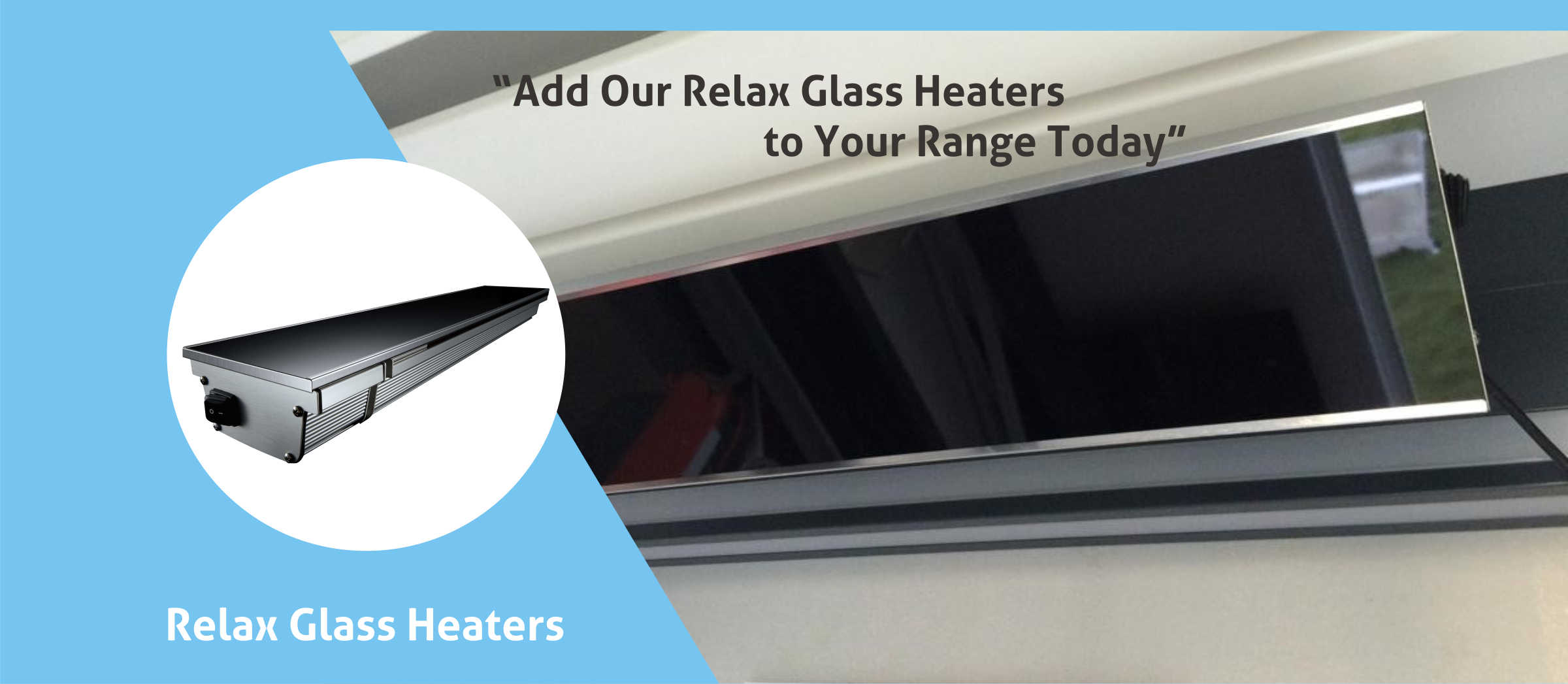 Infrared-Short-Wave Waterproof Outdoor Heaters for an Impressive Instant Heat
Powerful, short-wave (IR-A) waterproof outdoor heaters with tinted, ceramic-glass fronts that provide instant heat in all outdoor areas. The heaters include brackets for wall and ceiling mounting however, they are available with a frame for ceiling installation.
These waterproof outdoor heaters are designed to be left outside all year round and are perfect for use under verandas and carports, as well as simply on an external wall within your customers garden.
The heaters provide a satisfying heat that meets the desired temperature promptly and provides a gentle yet warming temperature throughout the day or evening, allowing your customers to enjoy the outdoors even on those chilly days.
Infrared-short-wave waterproof outdoor heaters with 1200/1500/1800 and 2200 watt for impressive instant heat

High quality, light reducing ceramic-glass Schott Nextrema®

Waterproof, IP Protection Class IP65

The heater case, glass and frame are available in a choice of colours including black or silver

Available with a dimmer (33/66/100%) and remote control

On/off switch (Not available with the 1200-watt models)

Power connection 230 volt with C16A slow blow fuse
Options
1500/1800/2200 Watt
5100g | Width: 90cm | Height: 17cm | Depth: 8cm
Includes: Dimmer | Remote | Choice of Black or Silver
1200 Watt
3500g | Width: 58.5cm | Height: 17cm | Depth: 8cm
Includes: Choice of Black or Silver
Brilliant carport, workmen very quick, tidy and efficient. Job well done. Thank you
Do You Have Any Questions? Would You Like a Quotation?
Are You Interested in Becoming an Approved Trade Partner?
Click to View More of Our Carport, Canopy and Veranda Accessories and Upgrades