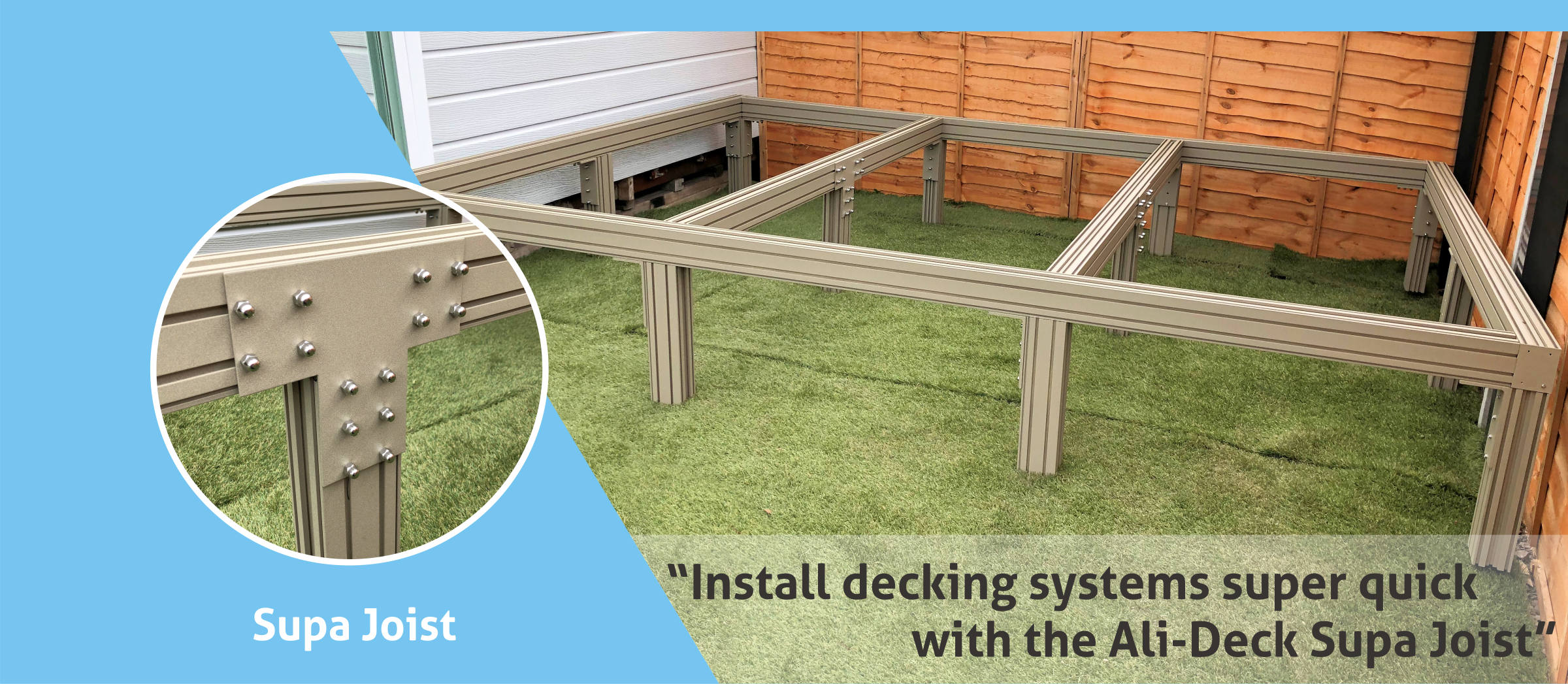 The Ali-Deck Supa Joist is a standalone product that can be used with any type of decking. It is made from aluminium and has super-fast installation times.
Aluminium Construction – The Ali-Deck Supa Joist is constructed entirely from aluminium with a powder coating finish

Recycled – 30% of the construction is made from recycled aluminium which is the best on the market and it can be recycled again and again

Fast Installation Times – Regular decking support systems are made from timber which generally requires joists every 400mm. The Ali-Deck Supa Joist only requires a joist every 1900mm or 1200mm when used with the Ali-Deck system (depending on the loadings that are required). This makes it much quicker to install

Rust Resistant – Aluminium is naturally resistant to corrosion and will not require regular treatments unlike timber decking would once installed

Coated with QUALICOAT – The Supa Joist is finished with a 5-stage powder coating finish called QUALICOAT
Does Not Warp, Crack or Swell – Aluminium will not will not expand or contract in the heat or wet weather unlike timber/span>

Available in Two Colours – Choose from Textured Silver Grey and Textured Sand
The Ali-Deck Supa Joist is an aluminium decking support system that has been designed for use with the Ali-Deck standard aluminium decking and slip-resistant aluminium decking for super-fast installation times.
It can also be used as a separate product to support composite and timber decking systems.
I wanted to write and compliment you and your company. Very rarely does one come across a properly structured organisation like yours.

Well done – we hope we can do justice to you.