Product: The Simplicity 35 Carport
Size: 5.75m x 5.2m
Frame Colour: Signal White
Polycarbonate Colour: Opal
Installation Date: February 2014
Cost: £4,000 including V.A.T & delivery
Service: Supply & Install
In January 2014, a domestic customer contacted us asking for a quotation for a Simplicity 35 Carport that they were interested in having installed in front of their double garage at their property in Bridgewater, Somerset.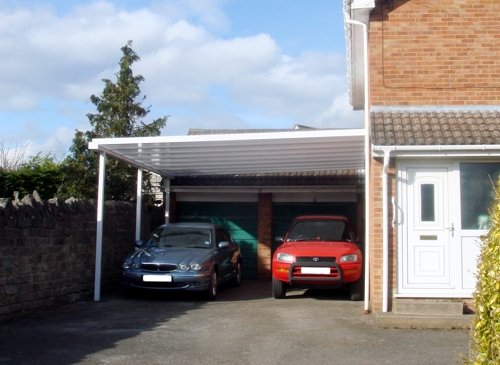 A quotation was put together for a 5.775m x 5.2m Simplicity 35 carport finished in signal white as requested.
The Simplicity 35 is a very popular product, it is a high quality, fully aluminium wall mounted carport that can be manufactured to many sizes and finished in any RAL or BS colour. The polycarbonate roof panels used for this high class carport is block edge 35mm structured polycarbonate which is 200 times stronger than glass and offers high levels of protection from the Sun.
In February, the customer contacted us to confirm that they wanted to go ahead and order the carport. The installation was booked in for the 15th February 2014, just 2 weeks from the date of the order.
The carport was installed on a weekend as this was most convenient for the customer and the installation was completed within just 1 day, leaving behind a very happy customer in Somerset.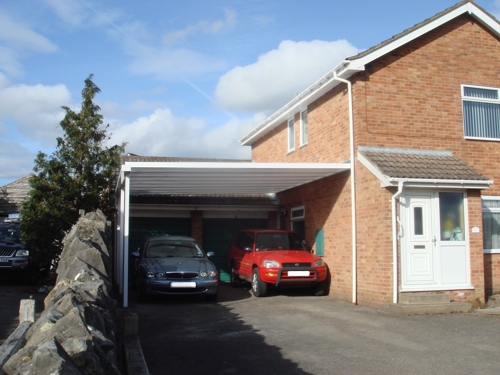 Many thanks to your staff for a job well done, especially to the boys who worked non-stop and effectively on what was a long hard day. My best wishes
Download our brochure to view our full product range: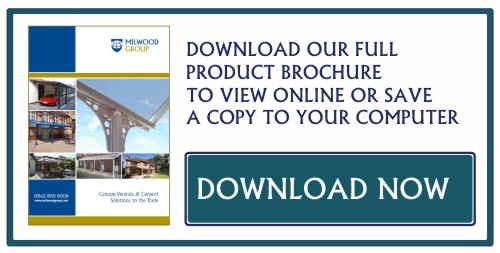 Follow us on our social media accounts to keep up to date with our latest news & offers:
Twitter | Facebook | Google Plus | Linked In