Here at the Milwood Group, we try to make all processes quick and simple to give you a hassle free experience. We have therefore put together a quick step by step guide to lead you through the process of placing an order with us.
If you require further assistance, please contact us and we will be happy to help.
Step 1: 

Log into the Trade Partner Area

First and foremost, make sure you have access to the Trade Partner Area, here you will find all the resources you require to complete the ordering process.

Please click here to log in now.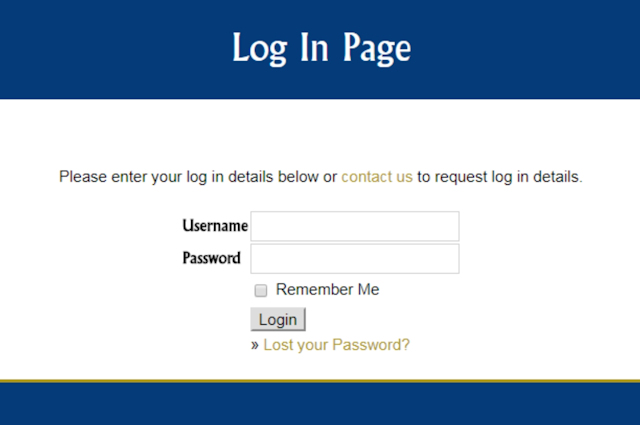 Step 2:

Source the Order Forms

Once you have logged onto the Trade Partner Area, proceed to the Ordering section by clicking on the ordering icon. Then pressing Order Online. In here, you will find online order forms for our products. These forms will allow you to start the ordering process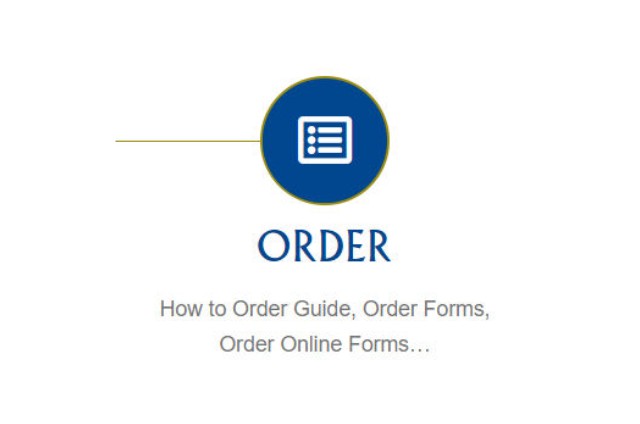 Step 3: 

Choose the Relevant Order Form

Once you are in the Ordering section of the Trade Partner Area, choose the correct order form for the product. All our order forms are tailored to each product so it's important you choose the correct form for each order.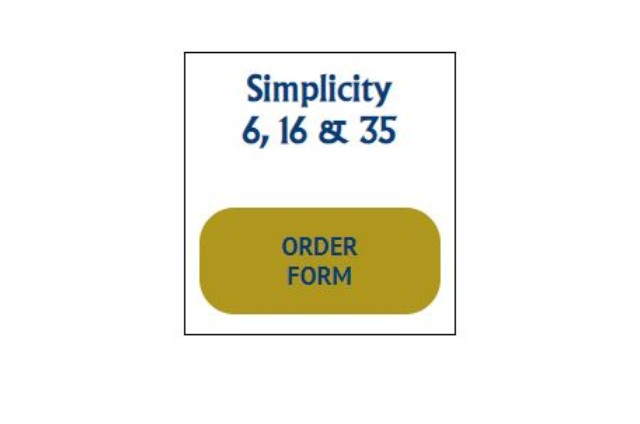 Step 4: 

Complete the Order Form

Please fill in all the information in the fields provided, it's always best to double check all information to save any mishaps. It is particularly important to ensure the below information is completed correctly and clearly:
Delivery Address
Order Reference

Also ensure that the measurements provided are correct and possible for the specified system (you can find technical information for each product in the Trade Partner Area).

Ensuring the order form is submitted clearly and correctly will result in a smooth and prompt Milwood ordering experience.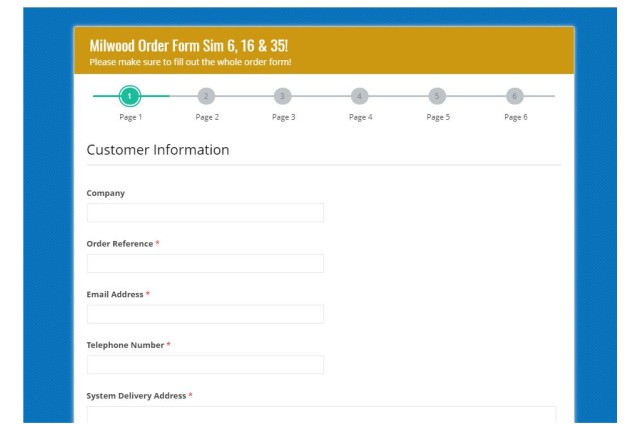 Step 5:

We Will Create Your Tailored CAD Drawing

Once we have received your order form, we will create a technical CAD drawing that will contain a visual representation of your order including the measurements and a cutting list. The technical CAD drawing is generated so you can check your order has been processed correctly before it is completed.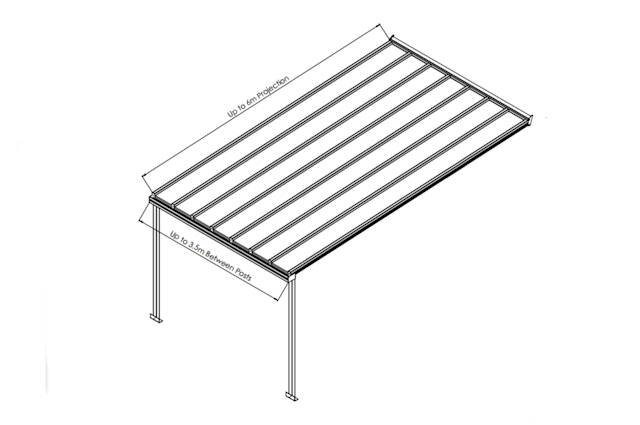 Step 6: 

Approve Your CAD Drawing

Once we have completed the tailored CAD drawing, we will send it over to you for approval. Please check it thoroughly to make sure all technical information is correct. Once you are happy with the specifications, please reply to the email and let us know that you have checked the document and would like to go ahead with the order as stated on the technical CAD drawing.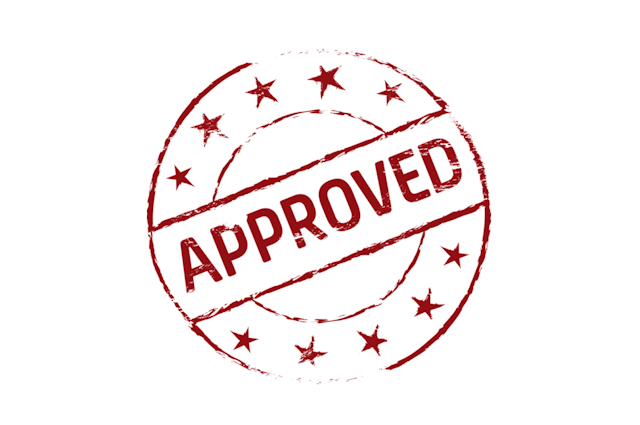 Step 7: 

Leave The Rest to Us

As soon as we have received your email confirmation to go ahead, we will order the components from our warehouse and supply you with an estimated delivery date. Please note that our delivery lead times vary considerably and are dependent on many factors.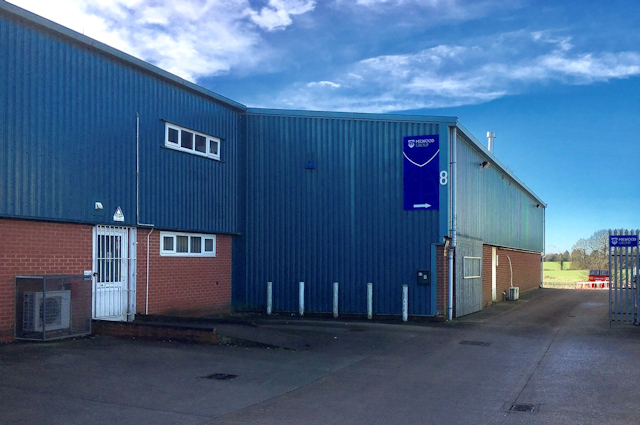 Step 8: 

Make The Payment

To complete the order, we require payment for the carport, canopy or veranda system. This process varies between companies, if you have any questions about the payment process, please call us or email [email protected].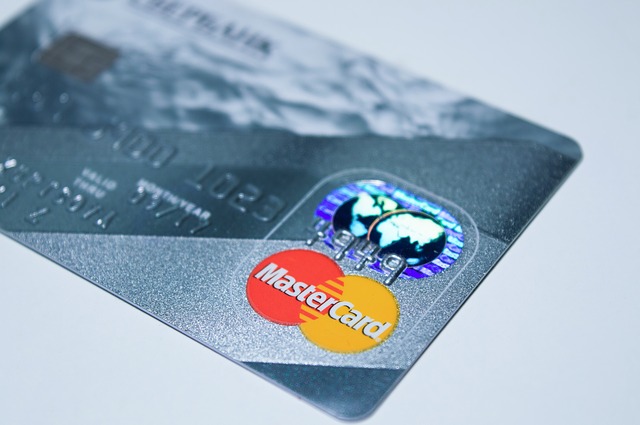 Step 9: 

Wait For Your System to Arrive

Sit back and relax and wait for your order to be delivered. We will be in contact with you 1-2 days before delivery to let you know it's on its way.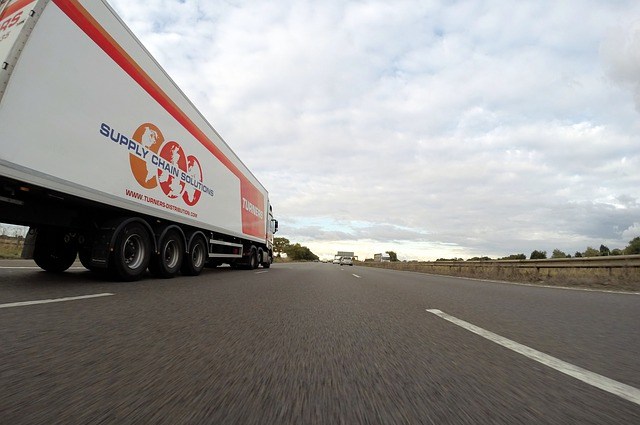 Top Tips
Provide an order reference – This may be a name or an order number, we're flexible and we're happy use your company's system
If the order has a special requirement, please describe or draw it in as much detail as possible when ordering
Please complete all information requested on the order form – a completed form will ensure a smooth ordering process
Send your order to us as soon as possible – Our average lead time is 3-4 weeks, the sooner you place your order, the sooner we can fulfil and deliver it
If you come across any problems give us a call, we are always happy to help
We hope this step-by-step guide will be of use when placing your next order with us.
If you need any further assistance, please do not hesitate to contact us on 0845 869 6006   or email: [email protected].