The stylish and simplistic window awning has been designed to create shade and shelter to your customer's homes. It is made completely from aluminium and high quality Dickson fabric. The customer is given the choice of manual or electronic operation at the time of ordering to suit their needs.
The precise design ensures the window awning is unobtrusive, and can be easily and quickly installed to create instant shade. It is the perfect window shade solution for detached houses, restaurants, cafés and small shops.
VIEW / DOWNLOAD DATA SHEET
WIDE RANGE OF COLOURS
Choose from our extensive range of colours. Standard colours can be found below.
AUTOMATIC OPTIONS
Choose the automation that suits your requirements with our intelligent solar or wind sensor options.
FABRIC PROTECTION
Our unique design means our awnings are tightly rolled and completely protected inside the housing.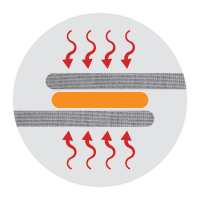 THERMAL GLUEING OF FABRICS
The fabric is bonded together with a modern hot glue technique using only the highest quality PUR-based reactive glue.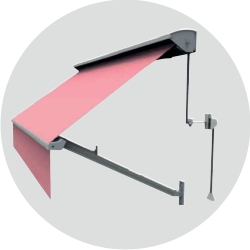 ARMS
Arms can be 50cm, to 100cm (as a rule of thumb use half of the window height +10cm to determine the length of arm).
Each Window Awning comes with a 2 year guarantee, 2 years warranty on fabric and 2 years on Somfy motors (all subject to terms and conditions).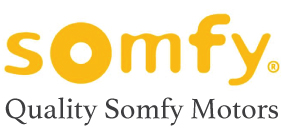 STANDARD COLOURS BY DICKSON